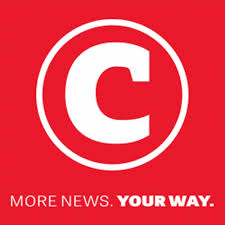 It was very sad to see the Boks take a 57-0 hammering at the hands of the mighty All Blacks last week. I was keeping an eye on the scores while watching my daughter play water polo and many dads were doing likewise as I could hear the groans from the stands every time the home team ran in another try.
The main difference between the other dads and myself is that while I was saddened by the Springboks heavy loss that feeling of heartbreak was diluted somewhat by the fact that I had backed New Zealand to win by 16 points or more on the handicap.
It was a late decision and as it happened a profitable one. I certainly never saw the 57 point winning margin as being on the cards but I was expecting New Zealand to turn in an 80 minute performance for the first time in a while, they always seem to save this sort of effort for the Boks.
There has been plenty of anger and disappointment from SA fans post-match and emotions have certainly been running high. As a punter I am perhaps better placed to analyze the game than your average fan as I am less emotional about the outcome.
The Boks like most of the rest of the world simply have to accept that New Zealand rugby is on another level at the moment. By "accept" I don't mean give up on trying to narrow the gap but rather that beatings such as the one received on Saturday need to be taken in perspective.
England aside I don't think any team could come close to competing with an on song All Blacks at the moment. They led Australia 40-6 in Sydney before stepping off the gas but unfortunately for the Boks there was no let up in intensity in front of their own fans.
My view is that the Bok supporters saying we had turned the corner after victories over France and Argentina were jumping the gun were delusional but at the same time I don't think things are quite as bad as last Saturday's result suggests.
We will get a chance to find out next week though when the Boks host Australia, a match they have been priced up for as 7 point favourites.
Click here to join the Goodforthegame SuperBru Club and be sure to get invited into all of our pools!
Twitter: @BrentGraham

This article was written for the CitiGaming supplement of the Citizen Newspaper and was published on the 21st of September 2017.