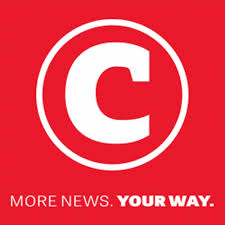 One of a sports bettors worst nightmares is to be watching a game but not knowing what to shout for.
This happened to me in the Currie Cup final this past weekend. I was as publicized in last weeks column on the Sharks to win by 5 or more points as soon as the betting came out at World Sports Betting. I did not intend to get further involved in the match but a post on the Goodforthegame forum from one of our shrewder punters had me reaching for my credit card to reload my Sportingbet account.
"Shaft" as he calls himself noted that Sportingbet had set the total points line at 60.5 and being a final he thought this was too high. I agreed having expected the line to be closer to 50 points and I took the call to load up my account and took a decent sized bet. The line duly moved towards 50 in the lead up to kick off, but I have learnt from experience that finding the value is one thing, collecting the bet is another.
The match kicked off and my first focus was on the Sharks and I was quite happy when they scored early to take a 7-0 lead. WP hit back and there were some concerning signs such as the Sharks scrum going backwards. Heading towards half time the Sharks led 21-10 and while comfortable with my handicap bet I was now a bit concerned about the points line.
When WP scored to make it 21-15 I started to worry about both bets. Things escalated quickly after the break and when Province took the lead and then scored again I realized I was on a knife edge. If my Sharks handicap bet were to arrive I would surely lose my bigger total points play and it is not a pleasant feeling when you realize that rather than collecting both bets you can now only win one and for that to happen you need the team you originally fancied to play badly.
Having cheered for the Sharks early I was now pulling for WP to play a tactical game to close the game out and keep the points below 61. They did this and when the whistle blew I had salvaged a small but unlikely profit and more importantly avoided what had looked a likely train smash.
Click here to join the Goodforthegame SuperBru Club and be sure to get invited into all of our pools!
Twitter: @BrentGraham

This article was written for the CitiGaming supplement of the Citizen Newspaper and was published on the 2nd of November 2017.