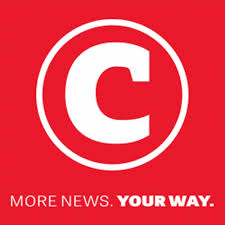 As a sports bettor you are constantly faced with decisions and all the time you are aware that the wrong choice will probably result in financial pain. You need to decide which sport to bet on, then which game and also which market. The most underrated and often toughest choice of all though is one of value.
This past weekend I decided to focus on my traditional strength which was the points markets. A small win on the All Blacks v B&I Lions meant I was at least ahead of the bookmakers as I joined a mate in a pub for South Africa v France. The game was taking place in Johannesburg and I expected the Boks to get on top and then pull away to win comfortably. I considered the -13.5 handicap but instead took a look at the points lines for the home team.
World Sports Betting had the quote at 34.5 points and I could get odds of 5/6 or 0.83/1 that the Springboks reach at least 35 points. The line of 34.5 was the lowest around but other bookmakers had 35.5 and 36.5 points at prices ranging from 17/20 (0.85/1) to 19/20 or 0.95/1.
The 5/6 quote was that little bit shorter than the 9/10 I usually take about bets like these and I had to decide whether to take the skinnier price with the more attractive points line or if I should give the bookmakers a point or two and take the bigger price. I opted for the conservative approach and had a decent wedge on the Boks scoring more than 34.5 points.
The game started quickly and I was shouting the Boks home along with some rather intoxicated patrons. Things got scrappy though and while those sitting around me were more worried about the result I needed the Boks to score 35 points. They had 16 at the break and when they scored early in the 2nd half to get to 21 I thought the bet would arrive smoking a cigar.
Instead it took a conversion in the 75th minute for the Boks to reach 35 points exactly and that is where it stayed. I sipped a cold one and applauded my decision to take the lower price, knowing that somewhere in another pub a punter was cursing his play of over 35.5 Bok points not arriving.
Click here to join the Goodforthegame SuperBru Club and be sure to get invited into all of our pools!
Twitter: @BrentGraham

This article was written for the CitiGaming supplement of the Citizen Newspaper and was published on the 29th of June 2017.