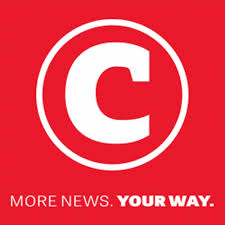 It gets something of a subdued start this weekend, but Super Rugby is here at last. After having a lived on a diet of Northern Hemisphere rugby for the past 4 months I cannot wait to get stuck in to this competition.
It will come as no surprise that New Zealand teams dominate the betting with the defending champions the Crusaders and the Hurricanes both priced at 7/2. The bookmakers suggest that the Lions, last season's a beaten finalists are our best hope of victory and they are priced at 11/2 with the remaining three New Zealand franchises next in the betting. The Brumbies are the shortest priced Australian team at 14/1.
I wrote a few weeks ago that the Lions were short priced favourites for the South African Conference and while their price has drifted slightly from 11/20 to 6/10 they are still firm favourites ahead of the Stormers at 7/2 and the Sharks at 5/1. The Bulls can be backed at 11/1 with the Jaguares the rank outsiders in the conference at 28/1.
I'm going to take a multiple across the three conferences meaning all three legs have to arrive for me to collect on my bet. The Crusaders to win the New Zealand Conference, the Brumbies to win the Australian Conference and the Sharks to win the South African Conference works out at odds of 47/1 at World Sports Betting. Hopefully at the very least that bet will keep my interest until the end of the season.
There are only two Super Rugby games this weekend and both take place in South Africa. The Stormers and the Lions are fancied by the bookmakers to win their home games against the Jaguares and the Sharks. In each case the home side has been priced at 8.5 point favorites or -8.5 at 9/10.
Being the start of the season all of the sides will be motivated and I'm expecting That we will see some close games early on and I'm taking the double Jaguars + 8.5 at Newlands and the Sharks +8.5 in Johannesburg at od of 5/2.
Have a successful Super Rugby betting season and let's hope we can keep the bookies on the run. Please join me in the World Sports Betting SuperBru competition, it is free to play, there is a 5k 1st prize and all are welcome.
Click here to join the Goodforthegame SuperBru Club and be sure to get invited into all of our pools!
Twitter: @BrentGraham

This article was written for the CitiGaming supplement of the Citizen Newspaper and was published on the 15h of February 2018.