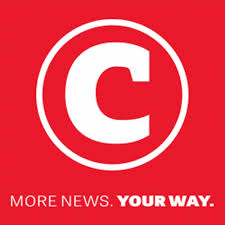 A hectic schedule of school sport meant that I was hardly able to watch any rugby this weekend and it is probably just as well as with the form I was in I could have done some serious damage.
Things actually got started early in the week where I joined many punters in backing the Sharks -4.5 at home to the Chiefs. The reason behind this was reports that the Chiefs would be missing a number of All Blacks and as the line moved towards its starting point of -8.5 I was grateful to have got in early.
This was my biggest play of the weekend in which I only made 3 bets and with the Sharks leading by 11 points and holding the ball in the Chiefs half at the end of the game I began to believe I was safe. The Chiefs never say die though and my heart sunk as they capitalized on a Sharks error to score in the corner. The conversion was a tough one but without wasting anytime it was slotted and the last act of the game had cost me a packet.
This post-hooter loss would have been easier to accept had I not taken an arguably even worse beat the night before. The Warriors were hosting the Scarlets in the Pro 14 semi-finals and I went over 42.5 points on a synthetic pitch and in perfect conditions.
With 7 minutes to go the Warriors scored a try to take the total to 41 points and as the conversion was practically under the posts I thought for sure I had won the bet. I was actually behind the play having collected my daughter from a night out and I hit the fast forward button, not even bothering to watch the conversion.
My heart sank as I noticed the score was unchanged and I rewound to see that the kick hit the post from a range and angle that my 13 year old son would get 99 times out of a 100.
My 3rd bet, namely a Sharks and Jaguares win double arrived at least but the damage was well and truly done and I wisely heeded the signals and laid low for the rest of the weekend. Sometimes you just have to accept that the bookies are not going to be beaten.
Twitter: @BrentGraham
Click here to join the Goodforthegame SuperBru Club and be sure to get invited into all of our pools!
Twitter: @BrentGraham

This article was written for the CitiGaming supplement of the Citizen Newspaper and was published on the 24th May 2018.
Brent Graham is a blogger on www.goodforthegame.co.za and sends a free weekly e-mail list just CLICK HERE to register