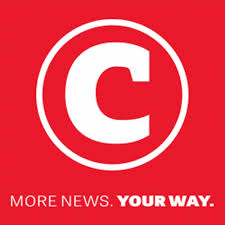 While both favourites won in this past weekend Super Rugby matches, it is fair to say that handicap punters were on the edge of their seats right until the final whistle in each match.
I only took 1 bet this weekend as I attempted to avoid the traps of Super Rugby competitions past (where I have started too aggressively) and it was a winner at decent odds of 5/2. The bets was a double, namely the Jaguares +8.5 v the Stormers and the Sharks +7.5 v the Lions.
To win the bet I needed the Jaguares to stop the Stormers winning by 9 points and the Sharks to prevent the Lions winning by 8. There were stages in the Stormers game where I thought the home team would runaway with things only for the Jaguares to come back into contention.
In the closing minutes the visitors trailed by 5 and were pushing for the win. I knew that only a Stormers try could kill me and my heart almost stopped as they broke out of their 22 in the dying minutes. I was sure they would score a try but somehow the Jags stopped it and I relaxed for the 1st time when they conceded a penalty and the Stormers lined up a kick at poles. In the end I stayed alive in my double by the slimmest of margins and unbeknown to me I was heading for more of the same.
The Sharks started well against the Lions but their scrum was a major weakness and the Lions soon got on top and threatened to draw clear. I was fortunate that Jantjies had an off day with the boot and the margin between the sides stayed at 7 points for ages.
The final whistle eventually came and I had landed my opening bet and could carry some momentum into week 2 where I will have to be more selective given there are 7 live games to punt on.
Looking ahead to the weekend I cannot see any obvious early value although I have noted that a number of the Goodforthegame forum punters are looking for the Rebels to beat the Reds by 5 points or more. The Reds look in for a long season and the Rebels have strengthened and I am going to put around 50% of last weeks win on that one.
Click here to join the Goodforthegame SuperBru Club and be sure to get invited into all of our pools!
Twitter: @BrentGraham

This article was written for the CitiGaming supplement of the Citizen Newspaper and was published on the 22nd of February 2018.
Brent Graham is a blogger on www.goodforthegame.co.za and to get on his free weekly e-mail list just send a message to This email address is being protected from spambots. You need JavaScript enabled to view it. titled "Best Bets".