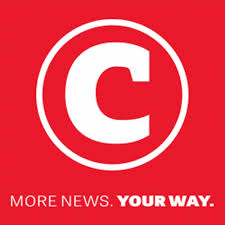 I was having a decent weekend and was well up heading into the Lions v Crusaders game on Sunday afternoon. Things though were about to change.
I had sent my best bet newsletter on Friday morning and identified the Crusaders -5.5 as my play of the weekend. Unfortunately, I was slow to react to my own advise and by the time I got my bet down the line had moved to -6.5 Crusaders.
I was also waiting patiently for points lines and with the rain having cleared up I had a real go at Crusaders over 31.5 points. I needed them to score at least 32 points and to win by at least 7 points to cap a brilliant weekend.
It was clear early on that my points bet was in big trouble. The Crusaders dominated every aspect of the game but they were not their usual clinical selves and knock-ons and forward passes abounded and at halftime they trailed 5-0 to an early Lions try.
At this point I probably should have sat tight and hoped my handicap bet could still arrive to cancel out my points play but instead I scanned the in-play options at World Sports Betting. The Crusaders points line had moved to 14.5 and I could not resist another overs play. Surely, they could convert their dominance into points?
They did just that scoring 2 quick tries and with 27 minutes to go they were on 14 points and leading by 9 meaning 2 of my 3 bets were looking good. Then came the moment that changed my weekend. The Crusaders scored what looked to be a brilliant try however the TMO had to check for a foot in touch and sadly the Crusaders player released the pass a fraction too late.
Had the try stood the game would have opened up and even the over 31.5 points bet which I had written off would have been a kicker again. I would also have landed my halftime points play and consolidated the handicap bet.
The try was disallowed, and the game became scrappy with the Lions reducing the deficit to 6 points with a few minutes to play. It stayed that way and to my amazement I lost all 3 bets on an Easter Sunday afternoon where a blade of grass cost me a pretty packet.
Click here to join the Goodforthegame SuperBru Club and be sure to get invited into all of our pools!
Twitter: @BrentGraham

This article was written for the CitiGaming supplement of the Citizen Newspaper and was published on the 5th of March 2018.
Brent Graham is a blogger on www.goodforthegame.co.za and to get on his free weekly e-mail list just CLICK HERE