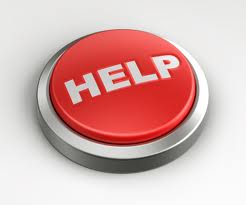 You are keen to place your first rugby bet but find all this talk of Multiples, Yankees and Accumulators can be very confusing and we explain it all in this educational piece.
Ok so you now know what a handicap bet is but perhaps you are nervous to get involved at the odds which are generally around the 9/10 mark? You don't want to risk too much but you would like to give yourself a crack at a nice payout and would prefer a bet that offer greater returns? If this is the case let us introduce the Multiple Bet.
A multiple bet involves more than 1 selection and to collect on a multiple bet you have to get all of the selections correct. The more selections you add the greater the price but the more chance there is of you slipping up and ending with nothing.
You can take a Double (2 selections), a Treble (3 selections) or an Accumulator (3 or more selections) and you would no doubt have heard stories in the past about some old lady in the UK who called the winners of all the football leagues in both the UK and Scotland and pocketed thousands of pounds for a 2 pound investment. Those are few and far between but a multiple is a great way of keeping your interest across a range of games and even sports.
How is a multiple calculated?
You add the number 1 to the decimal prices of your selections and multiple them together before subtracting 1 at the end.
Let's look at an example:
You like the Bulls -9.5 at 9/10, the Stormers -6.5 at 9/10 and the Blues to win their match at 12/10 on a particular weekend.
The decimal odds for the 3 selections are:
0.9, 0.9 and 1.2
Using the above formula we get:
1.9 X 1.9 X 2.2 = 7.94 minus 1 = 6.94
Your odds for this treble are 6.94/1 (the good news is that the online bookmakers system will calculate this for you) so if you put R100 on and all 3 bets arrived you would show a profit of R694.
How to place a multiple bet
Simply log onto your online bookmaker of choice (all of the bookmakers represented on this site via the banners next to the articles are reputable and licensed in South Africa) and then make your selections.
Some bookmakers require you to indicate when you make the selection that you are taking a multiple bet while others will require you to select this option on the bet slip.
Once you can see the odds you are getting you can enter your stake and you will be away.
Remember all of your selections have to win or your bet will lose.
Trading from a dominant position
Lets say you have taken a 10/1 multiple with the final leg the Crusaders -4.5 away to the Chiefs.
Your first 4 legs arrived and having stuck R200 on you now have R2000/200 on the Crusaders -4.5.
Having sweated through 4 matches you are close to a nice payout but if the Crusaders fluff their lines you are done for.
You see there has been money for your selection and the +4.5 Chiefs is now 1/1.
You decide to cover your bet and take an even R500 on the Chiefs +4.5 so your position is now as follows:
Crusaders win by 5 or more – you win the R2000 multiple but lose the R500 cover and make a nett of R1500.
Chiefs lose by 4 or less or win the game – you lose the R200 stake on your multiple but win the R500 cover bet. You thus show a nett profit of R300 despite the fact that your final selection lost.
What's a Yankee?
If you make 4 selections some bookmakers will offer you the option to take a Yankee.
A Yankee is 11 bets made up of 11 bets and consists of 6 doubles, 4 trebles and a quad or 4 fold accumulator
In this way you can still make a profit if at least 2 of your selections arrive (depending on the prices) and if all 4 legs arrive you clean up collecting all 11 bets – beware though a R100 Yankee means you are putting R100 on each combination and it will cost you R1100.
Watch out for:
Related Outcomes – A double on the Bulls to win Super Rugby (4/1) and the Bulls to be top SA side (12/10) would be considered a related outcome and the bookies system would probably not accept it. If the system did accept it the bet would still be cancelled as should the Bulls win the title they would most likely have gone through as the Top SA side and you would in effect be getting 10/1 on the Bulls instead of 4/1.
You may try and argue that the Bulls may win without coming top or that they may finish top SA side but not win but this is irrelevant as the fact that they are related in some way means the formula to calculate the multiple is no longer accurate.
Important
Sports betting can add to your enjoyment of a tournament like Super Rugby but always make sure to bet with what you can afford otherwise it just wouldn't be fun anymore.