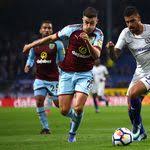 Betway's "4 To Score" weekly soccer prediction competition offers punters the opportunity to win up to R100k by predicting the first team to score a goal in four different leagues or competitions. Here is our play for this Saturday.
Before we begin remember on your first deposit with Betway they will give you an Extra Bet of 125% (up to R1000). This bonus only requires 1x playthrough at odds of 1.8 or higher.
Sign Up and Deposit to Claim Your Bonus
Details of how this competition works are available below and let's move on to our first team to score picks in each of the four leagues and competitions this Saturday. You are restricted to 1 entry but as the pot is shared between all the correct entries we have suggested alternatives in each category for consideration.
Note, Saturday 17:00 kick-off matches only. Predictions close each Saturday at 16:59
Premier League
There are five 17:00 kick offs to select from and league leaders Liverpool will be a popular choice away at Brighton even though they suffered defeat for the first time at Manchester City in their previous league outing. However, looking a bit deeper for a less obvious choice, Cardiff have made a habit of winning the type of task they face at home to Huddersfield and Southampton could take advantage of Leicester's setback in a shock FA Cup defeat last weekend. Meanwhile Burnley have put together back to back wins and they are the headline pick at home to Fulham
1st Choice: Burnley
2nd Choice: Cardiff
3rd Choice: Southampton
Championship
Hull are the form team in this division and warrant consideration for a home fixture against Sheffield Wednesday. Nottingham Forest are not the most consistent but they visit Reading who are on the slide and Bristol City are the shortest price on the Championship coupon for their home game against Bolton. Slight preference is for Bristol City who are looking to make up ground on those teams in the play off positions.
1st Choice: Bristol City
2nd Choice: Nottingham Forest
3rd Choice: Hull
League 1
Peterborough have steadily lost ground on the leading group in this division but they are still handily placed and they host a Rochdale side who have lost three on the spin. League leaders Portsmouth will be many punters idea of the right team as they entertain a Blackpool side who seem to have hit the wall and Southend could sneak in under the radar at home to struggling Plymouth
1st Choice: Peterborough
2nd Choice: Portsmouth
3rd Choice: Southend
League 2
Mansfield tripped up last time out but they are at home to a Yeovil side who are badly out of sorts. Carlisle are flying right now, they travel well and could pop up as first scorers away at Northampton. On the back of a giant killing FA Cup display last week, Newport are included for their visit to Crewe.
1st Choice: Mansfield
2nd Choice: Carlisle
3rd Choice: Newport
What is 4 To Score?
Betway is offering all new and existing customers the chance to win big in our free weekly prediction game.
How does it work?
Simply predict the first teams to score in four football divisions (as displayed on our website) and you could win R50,000.
If no winner is eligible during a week, the prize will rollover, adding R10,000 every week up to a maximum of R100,000.
How do I enter?
To make your own weekly prediction follow these instructions:
Sign in to your Betway account
Select a team from each of the four available leagues
Click "Submit"
Can I enter more than once each week?
No, only one entry is allowed per person/account, per week.
Can I change my predictions?
No, once you have submitted your predictions they cannot be changed.
Are all English football league matches eligible?
Only matches that are scheduled to kick-off at 3:00pm on Saturday (UK time) in the four divisions for that week's promotion will be eligible, unless stated otherwise.
What happens if matches are postponed?
If a match gets postponed, the selections stand as long as the match is played within 48 hours. If the match is cancelled or not played within 48 hours, selections are replaced with the next team based on alphabetical order.
What do I need to know?
It is the time a goal is scored in each individual match that counts towards the promotion, not the time of day. For example, if one match kicks off at 3:05pm and the first goal is scored in the 1st minute at 3:06pm, this would count ahead of a goal in the 5th minute of a 3:00pm kick-off.
If two or more players correctly predict the first team to score in all four divisions, the prize will be split equally amongst those players.
Betway will be using their own proprietary resulting software to determine the exact time a goal has been scored. The results are final and no discussion of results will be entered into. In the event of two or more teams scoring the first goal in the same minute of their division, each of those teams will be classed as a winner.
What if no goals are scored?
If there are no goals scored in one (or more) of the eligible leagues, all selections will be deemed as losers.
How will I know if I have won?
All Prize winner(s) will be notified by telephone, SMS and/or e-mail within 48 hours of winning the competition.
Can I withdraw the winnings right away?
The prize will be credited to the winning customer's Betway account within 72 hours of the competition ending, if successful contact between the winner and Betway has been made.
Terms and conditions apply
Please also visit www.betway.co.za for a full list of terms and conditions.

Remember you can have your own say on all this week's matches on our discussion forum