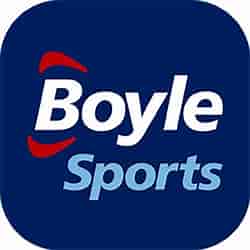 We take a look at one of South Africa's newest bookmakers the Irish giant BoyleSports and conclude that they are a must have account for rugby punters.
Click here to open an account and claim a welcome bonus up to R1000 plus R25 free spins
BoyleSports is the largest independently owned bookmaker in Ireland and great news for South Africa punters is that they have recently launched locally. Licensed by the Western Cape Gambling and Racing Board, BoyleSports offers a wide range of sports betting, casino and horse racing markets.
BOYLESPORTS REVIEW
Those who have followed Goodforthegame since it was founded in 2009 will know that while we cover most major sports in some form or another it is rugby and more specifically rugby betting which is our bread and butter. This Review of BoyleSports focuses on rugby.
TIME TO BET
I have been betting with Boylesports for a few weeks now and will start with my conclusion that the are a must have bookmaker for every rugby punter.
They carry a wide range of markets including handicap, alternative handicaps, total points, alternative total points and my personal favourites team points
There are plenty of bookmakers that carry this so why open a BoyleSports account?
Let me start by telling you why not to open an account:
If you are purely looking to capitalise on early value in the handicap or points markets then BoyleSports wont be the bookmaker for you. They come out later than many bookmakers and points lines are generally available 2-3 hours before a game.
This means that when they quote the market has settled and those who reacted quickly to team news or weather reports will have already taken the early prices elsewhere.
Now lets see why you should open a BoyleSports account:
I haven't made a strong case so far but here is comes. BoyleSports pricing is top drawer and their prices usually improve as kickoff approaches. 10 minutes before game time I don't believe you will get better prices at any bookmaker in South Africa.
What BoyleSports are saying is that if you want an edge that will get you on a favourable line (for example under 52.5 points on a Friday when it starts at 47.5 on a Saturday due to weather) then they are not the bookmaker for you.
However if you want to take them on once the lines have found their range then they are going to give you pricing that sets them apart and makes an account with BoyleSports a must have.
Bet on rugby with BoyleSports, open an account here
Let me be clear, there is nothing wrong with grabbing early value, there are just other bookies to do it at. The majority of my points bets are placed close to kick off when conditions are confirmed and the previous game is resulted and I am now placing a high percentage of my team and total points bets at BoyleSports .
I checked in with with one of Goodforthegames seasoned punters @HanrickSwart aka TheUndersTaker who has also opened an account and he had this to say
"I enjoy them and would advise any punter to open an account with them. If you are chasing early value they are not for you, but if you're the kind of punter who takes his bets just before the game they are the only bookmaker you'll need. You won't find better prices at any other bookmaker."
We are excited to be partnering with BoyleSports and you can click here to open an account and claim a welcome bonus up to R1000 plus R25 free spins