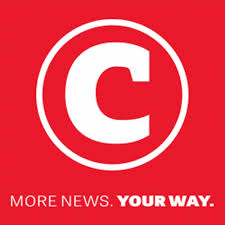 One of the highlights of this past sporting weekend was the Champions Cup Final between Saracens and Leinster. This match showcased the very best that European rugby has to offer and the intensity was certainly on a par with that of a test match.
The total points quotes were very low at around 37.5 despite the good conditions and this is because bookmakers were expecting the sides to cancel each other out. Saracens were slight favourites and I fancied the English club to do the business and could not resist a bet on them scoring 20 points or more.
It was Leinster who started the quickest and built up a 10-0 lead and after 37 minutes Saracens were still to open their account and I figured my money was down the drain. They somehow got to the hut at 10-10. The second half was very much a stalemate, but just as I was beginning to think I had been given false hope Saracens struck with another penalty and a try to reach 20 points and so deliver my bet.
There would be no more additions to the score and having been on a bad run of points bets, I can count myself very lucky to have landed that one. What really struck me in the game though was just how very well these Northern Hemisphere sides are playing, yes there were plenty of Southern Hemisphere players on the park as well, but the level of coaching and professionalism is in my opinion a cut above what we are seeing in Super Rugby. Sides like Leinster and Saracens are not afraid to take the ball through multiple phases and they are incredibly patient as they strategically work their way up field for points.
There is a lot of talk in this Rugby World Cup year as to whether we will have a Southern or a Northern Hemisphere winner and those who fancy the winner will come from the South appear to be pinning their hopes on New Zealand. I am firmly in the Northern Hemisphere camp and while I would never write off the All Blacks, I think that the current price of 14/10 at World Sports Betting that one of the Six Nations sides wins the World Cup is a decent bet.
Twitter: @BrentGraham

This article was written for the CitiGaming supplement of the Citizen Newspaper and was published on the 16th of May 2019.
Brent Graham is a blogger on www.goodforthegame.co.za and sends a free weekly e-mail list just CLICK HERE to register