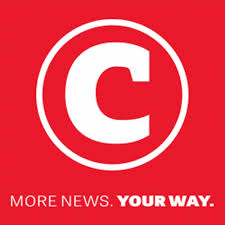 I have been betting for many years and during this time I have had plenty of reason to pause and think about great wins but also some hard knocks. One thing that amazes me is how quickly great form can turn sour.
3 weeks ago I was flying high having strung together a few successful months and as my partner Mackem on Goodforthegame likes to say, "I was seeing it like a football", a reference to cricket where an in form batsman appears to score runs at will. I can tell you that after a couple of very poor weeks of punting I am seeing it like a marble and much like a batsman I have to decide whether to hit myself up out of trouble by placing some big bets or rather consolidate, go into my shell and defend for a while until I start feeling bat on ball again.
I must admit to having already tried the former route this past weekend where I only placed 3 bets but all at them at increased stakes and all of them losers. I was on over 45.5 points in the Bok game where I ended up watching the final 10 minutes and that refereeing howler on a TV in a garage in Kroonstad. I then over-reacted to windy conditions in Port Elizabeth where I went low on points in the Kings v Leinster game only to get burnt by a crazy ten minute spell which saw 4 tries scored and finally I lumped on the Cheetahs to beat Munster who were missing almost their entire team but needless to say the Cheetahs fluffed their lines as they usually do.
A few years ago I would have probably come out firing this weekend but I have taken stock of my situation and despite a poor run of form I am still nicely up for the year. Rather than give all that back with some wild punting, I am looking to reduce the balance in those betting accounts which still have healthy balances and will go back to basics with smaller bets until such time that I start seeing the ball more like a football than a red blur.
There may be an uneasy link between sports betting and cricket but there is no doubting the similarity between a sports better and a top order batsman.
Twitter: @BrentGraham

This article was written for the CitiGaming supplement of the Citizen Newspaper and was published on the 8th of November 2018.
Brent Graham is a blogger on www.goodforthegame.co.za and sends a free weekly e-mail list just CLICK HERE to register