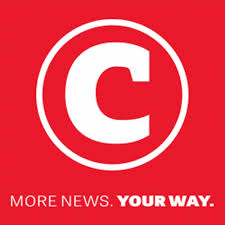 I have been betting on sport for many years and one of the things I always enjoyed was treating myself and the family to a nice meal or even a trip to the coast after a good win.
2018 has been a pretty good year despite the fact that my form took a dip a few weeks ago and I have drawn more money from the bookmakers than I have deposited. Going back a decade or so this would have meant treats for the family but these days when I draw the money out it gets swallowed up into a black hole of expenses. The money hits my bank account and before I can think of any exciting plans for it, it disappears. As I have got older I have had more responsibilities and a couple of teenage children means plenty of expenses, so the general cost of living and the fact that in real terms, like many South Africans, I am earning less each year is certainly one of the reasons why any profits are used to keep the wolves at bay before anything else.
The other thing which I have given thought to over recent weeks is the fact that my betting stake is not much bigger than it was 10 or perhaps even 20 years ago. I recall having a solid bet on Sergio Garcia to win the Nedbank Challenge back in 2001 and this year I was on the Spaniard again although my stake was actually half of what I placed that year. The fact that I have not increased my stake significantly over the years is probably another reason why my wins have not been as significant but I guess I have to look at the positive side in that I am taking care of expenses first and I am only betting with what could be considered disposable income. I suspect my wife would argue that last one though.
As we wind down to the end of the year I will be reflecting not only on my 2018 punting performance but also to the year that lies ahead and what goals I am going to set myself from a betting perspective. It is of course a double World Cup year with the Cricket and my personal highlight, the Rugby in Japan.
With a bit of luck perhaps I can take the family for KFC at the end of 2019!
Twitter: @BrentGraham

This article was written for the CitiGaming supplement of the Citizen Newspaper and was published on the 6th of December 2018.
Brent Graham is a blogger on www.goodforthegame.co.za and sends a free weekly e-mail list just CLICK HERE to register