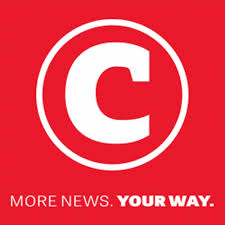 The majority of punters appeared to be siding with New Zealand this past weekend although the handicap never shifted much from the opening call of -12.5 points All Blacks.
As kick off for the big test match approached I found myself favouring the Boks and ended up having a substantial bet that they would score 23 points or more in the game and a slightly smaller bet that they would beat the handicap and finish within 13 points of New Zealand.
The first half was a tight affair where South Africa dominated but failed to capitalize and with the sides level at 6-6 at the break I feared the worst. My big bet on South Africa points was a long way from landing and I had visions of New Zealand turning things around and pulling clear to beat the handicap.
Thankfully the Springboks had other ideas and it didn't take long before I got the points I required from the underdogs. It was also clear heading into the final quarter that I was going to win my handicap bet and as I watched the final 10 minutes it was all about the shouting home the Boks victory. Unfortunately, the home team dropped their guard and New Zealand stormed back in typical fashion to win the match with the final kick of the game, a conversion. I had shown a very handy profit on the match but such was the manner of the Bok defeat that I couldn't help but feel a little bit let down and actually had quite a sour taste in my mouth afterwards.
There has been a lot of post-match discussion as to where the Boks lost this match and for all the talk of substitutions for me it was when SuperSport commentator Stransky confidently called the match as race over with the Boks leading 23-6 with 27 minutes still to play. As a superstitious punter I cringed and deep down just knew that this ill-advised early call would poison things and sadly this proved to be the case.
I lost a bit on Argentina as they blew a 31-7 lead against Australia but fortunately I slept through that one and overall it was a very profitable weekend of rugby punting but, man, it would have been oh so much sweeter if the Springboks had managed to hold on at Loftus.
Twitter: @BrentGraham

This article was written for the CitiGaming supplement of the Citizen Newspaper and was published on the 11th of October 2018.
Brent Graham is a blogger on www.goodforthegame.co.za and sends a free weekly e-mail list just CLICK HERE to register