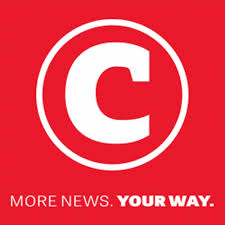 I would estimate that 90% of my sports betting is focused on rugby but at this time of the year I find myself getting more adventurous and there were some excellent alternatives this past weekend.
7's rugby is an obvious substitute and I am becoming a bigger and bigger fan of the game and yes, that is probably because I am betting on it more regularly and with more success.
The Cape Town 7's always provides great entertainment and after the day one action I could not look past a Fiji victory and was amazed to see they were 6/4 heading into the second day. They were playing Spain in the quarter-finals and they were then set to meet the Blitzboks who hadn't impressed me on day one. To be fair to the hosts they pushed Fiji all the way, with the tournament favourites only winning in the dying seconds despite being down to 6 men. That set up a final with the USA where fortunately Fiji were on fire from the start and won easily, wrapping up a profitable tournament for yours truly.
It has been many years since I have really got involved in boxing, but as I was interviewing 3 of the fighters taking place on the "Repeat or Revenge" card at Emperors Palace, I found myself doing a fair bit of research and of course that meant that I was forming opinions on the fights. World Sports Betting priced up on a range of markets and while my first action on the night was to back a 9/20 shot Growth, who got knocked out in under 45 seconds (my worst tweet ever without doubt), I managed to show a decent profit backing Tulani Mbenge to win his fight inside 10 rounds and Thabiso Mchunu to beat Tommy "Gun" Oosthuizen on points. I really had to sweat for the Mbenge win and thought I had lost my money, only for his opponent not to answer the bell for the 10th round, but the Mchunu bet was never in doubt and he cruised to a points victory in the headline clash.
It was great to have a change of pace from 15 man rugby and the beauty of sports betting is that when your money is down, any sport can hold your interest and the change is as good as a holiday.
Twitter: @BrentGraham

This article was written for the CitiGaming supplement of the Citizen Newspaper and was published on the 13th of December 2018.
Brent Graham is a blogger on www.goodforthegame.co.za and sends a free weekly e-mail list just CLICK HERE to register