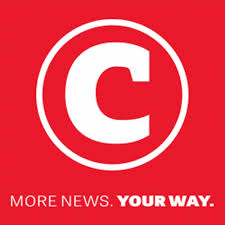 It has been quite a while since I attended a live rugby match, so when World Sports Betting invited me to the Lions v Jaguares game this past weekend I jumped at the opportunity.
WSB as they are known to us hardened punters are sponsors of the Lions (next time a scrum sets read what is on the back of their shorts) and the tickets were for the Lions Lounge.
Trish got the nod to join me and we headed off to Emirates Airline Park. The Lions Lounge was very impressive and aside from a vast selection of food and drink, it was positioned on the halfway line for a perfect view and was filled with former players and current administrators all decked out in their Lions ties. Of course I had to have a bet and after some deliberation I eventually bet on the Jaguares to score 24 points or more.
The game was entertaining and at half-time the Jaguares had 13 points and my bet was a runner having looked in some trouble early on. With just over 10 minutes to go I needed one more Jaguares try in order to collect on my bet and as they had already butchered a couple of 5 pointers I was getting edgy. When the try finally came I leapt up in celebration, forgetting for the time being where I was. Trish was trying her best to look as though she was not with me and as I slunk back into my seat, I could feel the glares from all directions. Glancing up I saw a former Lions President with his gaze fixed in my direction, I could imagine him thinking "who is that clown shouting against the Lions?".
Mumbling something on the lines of "rugby is the real winner here" I made sure to cheer for the Lions until the end of the match, this wasn't easy though as they conceded 3 late tries. It was a very enjoyable afternoon and a profitable one as well, but next time I will do well to remember that I am not on my couch at home and should perhaps rein in the celebrations when the visiting side scores, even if it does mean I land my bet.
Interested in rugby betting? Catch "The Handicap" on our You Tube channel Thursdays at 21h00.
Twitter: @BrentGraham

This article was written for the CitiGaming supplement of the Citizen Newspaper and was published on the 14th of March 2019.


Brent Graham is a blogger on www.goodforthegame.co.za and sends a free weekly e-mail list just CLICK HERE to register