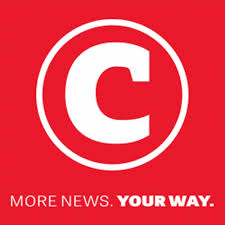 Hi everyone, I hope like me you are refreshed and ready for a great year of sports betting.
My first big sporting rendezvous for the year will be the Six Nations Rugby which gets going next weekend. Defending Champions, Ireland, are 15/20 favourites at World Sports Betting with England 3/1. I have had a good look at the fixtures and the crucial one appears to be Ireland v England in the first week and while I don't see myself climbing into Ireland at current prices, I think they are worthy favourites.
Super Rugby is now just weeks away and here we have the Crusaders as 57/20 favourites and the top 4 in the betting are all New Zealand sides with the Lions, South Africa's top priced team at 8/1. Personally I think the Lions are going to battle this season and I actually quite like the look of the Sharks to win the South African Conference at 6/1.
The Cricket World Cup gets going in England and Wales at the end of May and the home team are favourites to win it at 22/10. India are currently playing some excellent cricket and were this event being held anywhere else they would probably be favourites and I do find the 3/1 about their chances tempting. South Africa are priced at 11/2 to finally break their World Cup drought, but I don't see this happening.
The 20th of September sees the start of Rugby World Cup 2019. It seems like far more than 4 years since the last World Cup and I cannot wait for the action to begin. New Zealand are currently the 11/10 favourites with Ireland at 33/10 and you can get 17/2 about the Springboks chances. The more I look at the teams, the more I fancy the Irish who just seem to be playing with so much skill at club level and the depth which has been a problem for them in the past is certainly no longer a factor.
I am going to be adding the 33/10 Ireland to a number of multiples and I am hoping to head into the World Cup with Ireland as my big winners. They will have a likely quarter-final against the Boks, but I think they will be up for that.
Have a great 2019 and I look forward to having you join me on my punting journey.
Twitter: @BrentGraham

This article was written for the CitiGaming supplement of the Citizen Newspaper and was published on the 24th of January 2019.
Brent Graham is a blogger on www.goodforthegame.co.za and sends a free weekly e-mail list just CLICK HERE to register