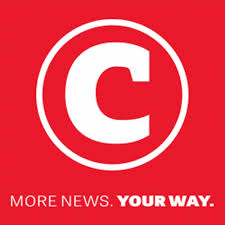 Like many sports betters I was keeping a close eye on the bookmakers last Friday as many of them were putting up some excellent Black Friday specials. The bookies didn't disappoint and by the time Friday ended I had emptied my credit card as I looked to take advantage of the opportunities on offer.
Tying up money heading into the festive season is probably not the best of options but such was the quality of the specials of the likes of World Sports Betting, GGGaming and Hollywoodbets that I simply couldn't resist.
Saturday didn't start particularly well for me as I backed the Cheetahs to beat Benetton by 13 points or more in a Pro 14 match. I used my free bet at GGGaming and while in theory I hadn't lost anything, in reality I felt like a loser going into the balance of the afternoon's action.
My main fancy for the day was England to beat Australia by 8 points or more and I had my head in my hands as the English let Australia score late in the first half to level matters. This bet now looked in trouble and when I got a message from a good mate that he fancied a horse in the last race at Turffontein I took a much larger bet than I usually would of in the hope of betting myself out of trouble.
It is a race I won't forget in a hurry because having made a decent start, the horse called the Rail Road, gradually drifted through to the back of the field before pulling out of the race at the top of the straight. At this point I had surely reached rock bottom and rather than anger I actually found myself laughing at what had just happened. You could not script the run of form I was on at the time.
The good news was that from rock bottom the only way was up? So it proved and England fought back to beat Australia comfortably in the rugby delivering my biggest bet of the weekend.
I managed to place a few more winners (although a late try by Ireland against the USA cost me a big treble) and overall it was a good weekend, one in which I hope to look back on as a turning point in my fortunes.
Twitter: @BrentGraham

This article was written for the CitiGaming supplement of the Citizen Newspaper and was published on the 29th of November 2018.
Brent Graham is a blogger on www.goodforthegame.co.za and sends a free weekly e-mail list just CLICK HERE to register