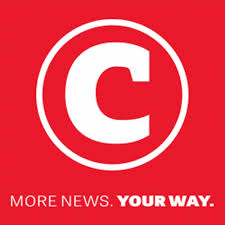 The Super Hero themed pre-season rugby matches that took place in Cape Town this past weekend showed that there are a number of ways to build public interest but for me though the tried and tested method involves having a bet.
There has been plenty of talk about the fact that the Super Rugby build-up has been low key and I wouldn't argue with that, but with just over a week to go until kick-off, the bookmakers are starting to come out with some tempting markets. New Zealand teams dominate the betting with the first 4 on the betting boards with the Lions at 17/2 the only other team quoted in single figures.
It is in the Conference betting where I am going to have an early interest. Those who have followed me on Twitter and on the Goodforthegame Forum over the years will know I have a soft spot for the Blues and while they consistently let me down, a recent post on our Forum has got me thinking that this could at last be their year. They are rank outsiders for the Conference at 22/1 and I just can't resist a nibble at that price although my main bet is going to be that they finish ahead of the Brumbies in the regular season and you can get 12/10 about that outcome.
On to the South African Conference and here the Lions are strong favourites at 5/10, but I wonder if that isn't a bit too short given they have lost some key players. I was initially eyeing the Sharks for a strong run and they are just under 10/1. Despite losing their match on the weekend I was actually quite impressed by the Bulls and my early interest will be on them to win the South African Conference at 13/2.
One team I think will struggle this season is the Jaguares who have lost key players and may also be asked to rest players for the World Cup. The Sharks are 8/10 to beat them in the regular season and will have a sizeable portion of my pre-season stake on that one.
So if you are still not feeling Super Rugby fever my advice is to go and have a look what the online bookies are offering, have yourself a long term interest and all of a sudden you will be excited for the action to begin.
Twitter: @BrentGraham

This article was written for the CitiGaming supplement of the Citizen Newspaper and was published on the 7th of February 2019.
Brent Graham is a blogger on www.goodforthegame.co.za and sends a free weekly e-mail list just CLICK HERE to register