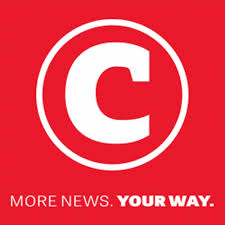 I had always anticipated going to bed in the early hours of Monday morning after watching the back 9 of the Masters, hopefully with a number of players in contention.
As it turned out my big fancy to win Rory McIlroy, went missing early and never got back into the thick of things, however I had backed Tiger Woods at 18/1 and Brooks Koepka at 30/1 so had plenty of Sunday interest.
It was unusual that instead of sitting up into the early hours of the next week, The Masters tee times were brought forward due to forecast bad weather and it certainly felt strange watching this great tournament while eating dinner on the couch. I thoroughly enjoyed the final round, but from a betting perspective it threatened to be a blow out.
I am still scratching my head as to why but I had a massive punt on Rory at 15/2 to win and much smaller ones on the likes of Koepka and Woods. Another bet I had running for me was Lucas Bjerregaard to finish in the Top 20 including ties at 4/1. Not surprisingly he did not get any coverage in the final round but I was keeping my eyes on the scores only for Bjerregaard to finish tied for 21st meaning another bet had bitten the dust.
When Koepka stuck his tee shot in the water at 12, I tweeted that now it was only Tiger Woods that could save my weekend. Long time leader Molinari finally cracked under pressure, but even as Woods hit the front there were a number of players from further back looking to post scores. Koepka eagled the 13th to get back into contention and even though financially he was a better result for me than Woods, I found myself pulling for the man who, in my opinion, was about to complete the greatest sporting comeback of all time.
Tiger's ability to get himself out of trouble is unsurpassed and he was at his glorious best down the stretch as he closed with a bogey to win by 1 shot.
Betting aside it was one of the sporting highlights of all time for me, but it certainly didn't hurt that as Patrick Reed was slipping the green jacket onto Tiger my Woods winnings were landing in my account saving me from what looked like being a large loss.
Twitter: @BrentGraham

This article was written for the CitiGaming supplement of the Citizen Newspaper and was published on the 18th of April 2019.
Brent Graham is a blogger on www.goodforthegame.co.za and sends a free weekly e-mail list just CLICK HERE to register