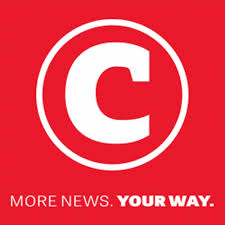 I had something of a nightmare betting weekend with my long-term punt on Western Province coming up short. With Province leading 6-0, I had an opportunity to cover my investment or even ensure a small profit but I decided to sit tight and in the end had to acknowledge that the better team won on the day.
My only other betting action of the weekend was in the Cheetahs v Cardiff Blues game. I liked the Cheetahs strongly but instead of backing them to win by 3 points or more I backed them to score 32 points or more and despite scoring 14 in the first ten minutes and 21 in the first-half, they failed to add to their tally and this bet was also marked as a loser.
I found myself chasing and on Sunday I backed Arsenal to beat Crystal Palace away and while the Gunners never looked home and hosed, I was disappointed when Palace converted a penalty with under 10 minutes to go, to get the draw.
Having been in pretty good form I was suddenly scratching for my next winner. I had planned to stay away from betting for the balance of the week but could not resist getting involved in the Currie Cup Promotions/Relegations play-off. The Cheetahs opened 26.5 point favourites and I got on the half-time handicap of (-13.5).
I decided to go to the gym and watch on the treadmill and after plugging my earphones in I was stunned to see a repeat of Spurs v Man City where the rugby should have been. Giving up my spot on the treadmill I went downstairs and complained to management who assured me the channels would be changed. I hopped back on the treadmill only to be off again 5 minutes later as there had been no action.
They eventually got it right for the only guy in the gym who even knew this game was on and while I had to survive some nervous moments, I pulled back some of the weekend's losses. If I had lost that bet I would have been really annoyed with the Cheetahs winger who scored the second try and instead of dotting the ball close to the post, he just put down as he crossed the line and the missed conversion meant that I wasn't safe till the half-time whistle blew.
This article was written for the CitiGaming supplement of the Citizen Newspaper and was published on the 1st of November 2018.
Brent Graham is a blogger on www.goodforthegame.co.za and sends a free weekly e-mail list just CLICK HERE to register