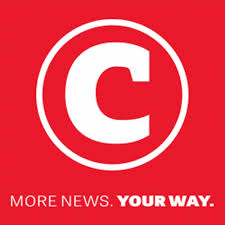 My daughter was playing in a Water Polo Tournament this past weekend so I didn't expect to see much of the Currie Cup semi-finals. Mother Nature was to play a role though and the Saturday afternoon games were pushed out due to lightening, meaning I was on the couch for the Sharks v the Lions.
I already had a significant interest in the Sharks to win by 6 points or more and when I saw how the wind was howling in the stadium I took under 59.5 points in play, just after the Sharks opening try.
As the half-time hooter sounded the score was 18-3 to the Sharks and both of my bets were looking very solid indeed. I did my regular browse through the betting sites to see half-time markets and was amazed to see the 59.5 points I had taken, some 35 minutes earlier, was still there on the website.
I immediately knew something was wrong and a closer look at my ticket revealed that I had in fact bet on the wrong game and was under 59.5 points in the Western Province v Blue Bulls semi-final. While annoyed at missing out on what looked like a sure winner (the unders only just arrived in the end) I was not too concerned as I thought that the WP v Bulls game could be fairly tight.
I had placed a big bet on Western Province to win the tournament earlier in the week and between that and my unplanned interest in the points market I didn't see the need to get further involved, especially as the Water Polo was back on track and I wouldn't be able to watch the game.
I only checked the scores during the break in Chukka's and the points flowed more steadily than I would have liked. The Polo ended with Western Province leading 32-27, meaning I could not afford another point from either side and I stared at my phone screen for ages waiting for the match to end. My heart sank as the Bulls scored after the hooter to level the game consigning my points bet to the bin.
Thank goodness the conversion missed and Western Province managed to win in extra time to keep that bet alive and hopefully they can finish the job against the Sharks this weekend.
Twitter: @BrentGraham

This article was written for the CitiGaming supplement of the Citizen Newspaper and was published on the 25h of October 2018.
Brent Graham is a blogger on www.goodforthegame.co.za and sends a free weekly e-mail list just CLICK HERE to register