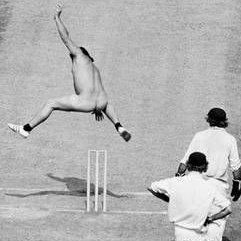 Since I embarked on my university studies a fair distance away from my family home in KZN it meant I needed to traverse the Cape Town-Durban round trip at least twice a year for four years.
And even after the student years the seemingly constantly rising fuel price has meant that Kulula has remained my favourite travel companion. I undertook another flight to Durbs recently and as I sat in my Row 33 C seat it dawned on me that my flight experience is actually pretty close to what we as rugby supporters experience - here's why.
With Rassie Erasmus instilled as new Bok coach we embarked on our first flight with an air of expectancy, a touch of fear but also a good dose of excitement - pretty much the exact measurements for the perfect cocktail called "travel". There was a general consensus that he was the right pilot for the job and his maiden flight for the in-bound tours was a sell out.
Flight Rassie Erasmus (or ER24 - since we all know it's a bit of a hospital job) proved to be on time and comfort levels were satisfactory post the English series. The in-flight food was of decent quality but during the flight to South America some serious turbulence was experienced. Flying out of Aus after the loss to a struggling Wallaby side the Boeing's engine made the ratling noises more often associated with a small Cessna 10-seater. Yet there was still enough clients believing that this was a value-for-money airline worth sticking to.
Now, as a single traveler you have a choice; there are three-seats on both sides of the passage and here you can go with the aisle seat (more leg room), window seat (better for positioning yourself to be able to nod off and of course also the view) and then thirdly you get those high roller, risk takers who go for the middle seat. The center seat is like putting all your winnings on red at the roulette table. You are certain not to get a married couple and thus you could get the hot blonde as your neighbour yet are also just as likely to either get the sweet old granny who is VERY talkative or perhaps the chap who looks as if though he used to play prop for Hamiltons RC and has since gone on a Burger King-only eating spree. Alternatively you can get the nervous first timer who either sinks panicked nails into your leg as the aircraft takes off or one who reaches for that dreaded paper bag in the seat pocket in front of you. The middle seat is dicey to say the least!
As we look back at the first part of the rugby year and look forward to our next trip to Europe it comes down to each person having had his own experience these past few months (as it is with travel as well - no two people have the same experience). Did you go for the middle seat on flight ER24 and end up getting a talker or perhaps one of those big front-rowers who spill over into your seat? Are you one of those who had faith and was rewarded for it - thus you took the centre seat and enjoyed the company of a nice young lady who may perhaps have left the top button of her blouse unbuttoned or perhaps fell asleep on your shoulder. Or perhaps you were one of those Bok supporters who played it safe - you opted for the window seat, experienced a few moments of "my hol is in my keel" during a few patches of turbulence but ultimately enjoyed the view.
Let's get one thing straight right now; we all know that there is currently no Saffa airline option that will give us fully reclining seats, air hostesses that could quite easily pose in Hugh's magazines, champagne and foot-rubs on request and the best in-flight movies (this is called Air Kiwi). We do however seem to have a relatively reliable, satisfactorily comfortable, mostly dependable airline with a capable captain who is set to take us to the Japan next year. Each supporter has his own options from here with regard to whether he boards the plane and which seat he opts for if he does.
It's time to strap ourselves in for yet another trip on flight ER24. Chose your seat (wisely) and enjoy the flight. Please remember that this is a still a budget airline (thus not winning 4 out of 4 is not the end of the world) and if your luggage arrives back with you in tact then you've had a good flight!
Who is Couch Critic?
Hein Diemont is the resident "Couch Critic" in the Goodforthegame Forum and he shares his weekly Super Rugby Blog the "Post Match Scuffle" or "PMS" with us.
In his blog Couch Critic channels his usual weekend swearing, ranting, cheering, whinging and bickering to the written word.
Brutally honest opinions of how the Super Rugby action went down from his perspective – no punches pulled, it's PMS time…
This Blog is brought to you by leading South African bookmaker World Sports Betting – click here to "Bet with the Best"
You can follow Hein on Twitter @HDCouchCritic