There are just two matches remaining in the 2019 Rugby World Cup with New Zealand taking on Wales in the bronze play off and England and South Africa will contest the final. We take a look at the betting and you can also view Monday night's edition of Use It Or Lose It.
Outright Winne, Bronze Play Off and Final Betting
Note odds are correct as of 09:00: on Monday 28th October but are subject to change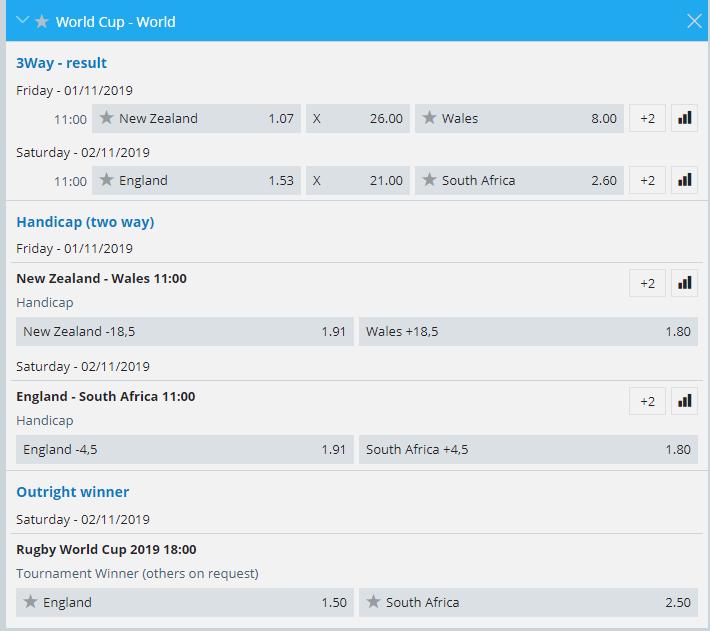 Sportingbet, Claim your 1st deposit bonus of up to R2,000 here
Use it or Lose it: Rugby World Cup Final Preview
Brent Graham is joined by a panel of rugby fans to review the Rugby World Cup semi finals and to preview the final between England and South Africa. The show is live at 21h00 on Monday 28th October and tonights guests include @ThalaMsutu77, Couch Critic and Judge Rugby
Look out for our individual match previews of every game in the tournament.
Have your own say alongside our global community of rugby punters
Not a member? Register a new forum account here
Subscribe to our Youtube channel free and get notifications of all our live stream betting shows
Subscribe to our free weekly betting mailer which will be coming out a couple of times a week during RWC and will include our best and value bets.