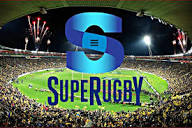 The first of Saturday's Super Rugby Unlocked Round 2 matches sees the Griquas host the Pumas in Kimberley and the home side are the favourites with the bookmakers.
Griquas v Pumas, Saturday 17th October, Kimberley, KO 16:30 (South African time)
Referee: AJ Jacobs
Assistant referees: Griffin Colby, Ben Crouse
TMO: Cwengile Jadezweni
Weather Forecast: - Kimberley
Griquas:
Griquas were given more than 20 points start on the handicap for their opening round clash with the Bulls at Loftus last week. They eventually went down 30-23 in a game they led until just after the hour mark and the try count ended all square at 3-3. A losing bonus point was the only reward for their dsiplay and the Griquas tries came from James Verity-Amm (2) and Anthony Volmink.
In the outright betting to win this tournament the Griquas are trading at around 80/1
Griquas Fixtures and Results
R1 Bulls (a) lost 30-23, R2 Pumas (h), R3 bye, R4 Lions (a), R5 Stormers (h), R6 Sharks (h), R7 Cheetahs (a).
Pumas:
The Pumas started away to the Cheetahs last week, a game they lost 53-31. They were over-run in the early stages with the Cheetahs scoring 6 first half tries and the bulk of their points came when the game had long since gone. The Pumas did manage to run in 4 tries through Ginter Smuts, Daniel Maartens, Le Roux Roets and Neil Maritz all of which were converted by Eddie Fouche. That left the margin of their defeat in line with the pre-match betting handicap and the 4 tries at least put the Pumas on the board in terms of log points.
In the outright betting to win the tournament the Pumas are trading at around 150/1
Pumas Fixtures and Results
R1 Cheetahs (a) lost 53-31, R2 Griquas (a), R3 Stormers (h), R4 Sharks (h), R5 bye, R6 Lions (a), R7 Bulls (a).
Team News
Griquas: 15 Anthony Volmink, 14 Daniel Kasende, 13 Harlon Klaasen, 12 André Swarts, 11 James Verity-Amm, 10 George Whitehead (captain), 9 Zak Burger, 8 Niell Jordaan, 7 Stefan Willemse, 6 Carl Els, 5 Victor Sekekete, 4 Ian Groenewald, 3 John-Roy Jenkinson, 2 HJ Luus, 1 Mox Mxoli.
Replacements from: Alandre van Rooyen, Andrew Beerwinkel, Madot Mabokela, Adre Smith, Zandre Jordaan, Gideon van der Merwe, Ashon Davids, Berton Klaasen, Mzwanele Zito, Ewan Coetzee, Bjorn Basson.
Pumas: 15 Devon Williams, 14 Etienne Taljaard, 13 Erich Cronje, 12 Wayne van der Bank, 11 Neil Maritz, 10 Eduard Fouche, 9 Ginter Smuts, 8 Jeandre Rudolph, 7 Willem Engelbrecht, 6 Francois Kleinhans, 5 Pieter Jansen van Vuren (captain), 4 Darrien Landsburg, 3 Ruan Cornelius Kramer, 2 Simon Westraadt, 1 Morgan Naude.
Replacements: 16 Hendrik van Schoor, 17 Liam Hendriks, 18 Heath Backhouse, 19 Phumzile Maqondwana, 20 Dian Badenhorst, 21 Daniel Marais, 22 Aliqhayiya Mgijima, 23 Dewald Maritz.
Recent Head to Head
(Currie Cup)
2019 Griquas 37-29 Pumas
2018 Pumas 42-19 Griquas
2017 Pumas 35-38 Griquas
2017 Griquas 21-27 Pumas
2016 Pumas 35-41 Griquas
2015 Griquas 32-15 Pumas
2014 Griquas 31-27 Pumas
2014 Pumas 33-15 Griquas
The Betting,
Griquas -10.5 points at 9/10
Pumas +10.5 points at 9/10
Note, odds quoted are available at the time of writing but are subject to change.
Betting Angle
The Pumas have been hard hit by injuries after last week and I felt the score line flattered them a bit against the Cheetahs and they only really scored points when the Cheetahs stopped playing. Griquas impressed me against the Bulls at Loftus and I think they are going to pack too many guns for this Puma side.
Griquas on the handicap is my bet at this stage, but I will also be looking at an overs play on Griquas points although if it is around the 40 mark I will probably wait for in-play options.
BET: 5 Units Griquas minus-10.5 points at 9/10
Subscribe to our free weekly betting mailer which will include our best and value bets below.