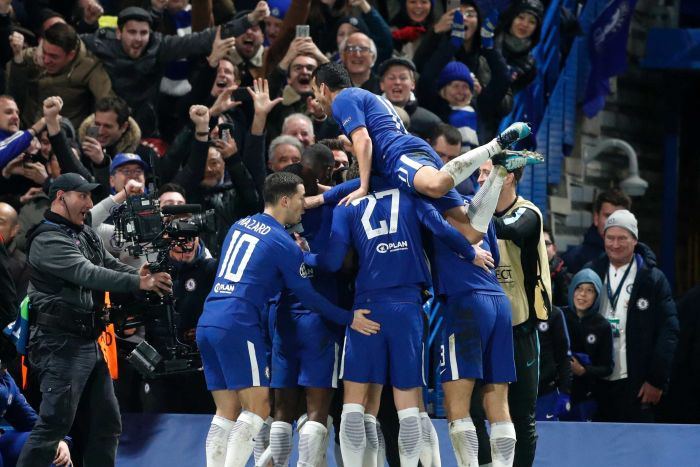 Everton host Chelsea in the English Premier League on Saturday and @Olimp_SA have a preview including betting tips
Everton vs Chelsea Preview: 6 August 18:30
Tuchel`s Chelsea kicks the 2022/2023 Premier League campaign off with a trip to Liverpool where they take on Everton at Goodison Park.
Everton
Everton would`ve certainly worked in pre-season to forget about their 2021/2022 campaign. The Toffees held it to the very last couple of games to ensure their stay in the Premier League which was in the end the same celebration as winning the Premier League itself. Nevertheless, it is safe to say that Lampard will have a mountain to climb if the Liverpool side are to deliver a better season. So far Everton has been dormant in making the required reinforcements – signing James Tarkowski in the centre-back position, exciting prospect winger Dwight McNeil as well as a left-back loanee Ruben Vinagre from Sporting.
On the outgoings front, the Toffees were delt a huge blow to their frontline as their top-striker Richarlison left for Tottenham – not doing their upcoming season any favour with a suitable replacement yet to be purchased. Their pre-season was off to a rocky start: losing 2-0 to Arsenal and taking a humiliating 4-0 loss from Minnesota United. Lampard side followed up with a 4-2 victory against Blackpool with Dele Alli finding himself a brace and a 3-0 victory against Dyanmo Kyiv with Dwight McNeil securing a brace and Dominic Calvert-Lewin adding his name alongside.
Their pre-season has been quite inconsistent – totalling to 6 goals conceded and 7 scored in 4 games and it is difficult to predict the kind of form they will be in. However, it is reasonable to say that going up against a Chelsea outfit they certainly have a lot of leaks to patch up if they are to get any points.
Chelsea
It is reasonable to say that Chelsea fans could be content with the way the 2021/2022 campaign ended after securing a spot in this season`s Champions League campaign. Under a new ownership, Chelsea have also been reasonably active in reinforcing their side as Todd Boehly tries to display his backing for Thomas Tuchel. Regardless of Chelsea`s struggle with Barcelona in the transfer window, the Blues have still made a statement signing Raheem Sterling to their attacking ranks, along with Kalidou Koulibaly, Carney Chukwuemeka and Gabriel Slonina [and close to signing Marc Cucurella].
Their pre-season form has been reasonably questionable – opening with a 2-1 victory against Club América, followed by a loss to Charlotte FC on penalties and a humiliating 4-0 defeat to the London neighbours Arsenal. However, they did manage to close the pre-season off with a 3-1 victory over Udinese. Their attacking threat has been coming from a mix of player consisting of Mason Mount, Raheem Sterling, Christian Pulisic and Timo Werner and at least one of the mentioned can be backed to get on the scoresheet on Saturday evening. Chelsea have showed flaws in their defensive side of play and although it is possible for them to concede a league-opener goal, comparing the 2 sides it is unlikely that they will take a loss at Goodison Park.
Verdict
Both sides have not yet shown convincing football to closely make a prediction on their upcoming games. Frank Lampard has pulled his side together to successfully end of the pre-season campaign, but on paper Chelsea always look like the better side out of the 2. If Thomas Tuchel manages to address the defensive problems the Blues have faced, then it is most likely that they will take the 3 points to kick their campaign off.
BetOlimp Best Bets
Mason Mount to score anytime – 3.30
Note, odds are correct at the time of writing, but are subject to change.
Good luck!
Betting markets for all of this week's EPL matches are available here