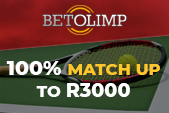 The Australian Grand Prix, as per usual, hosts the opening weekend of Formula 1 action. Pre-season testing is a thing of the past and we will finally start to know who was blowing smoke up the others exhaust, who was sandbagging, who is fast and who is just clearly off the pace.
The F1 season can often become a touch monotonous and predictable but the first race offers all the intrigue and excitement that Formula 1 used to hold. New teams, new cars, new drivers – it's all going down in Melbourne.
SO WHAT'S NEW?
Big news recently unveiled is that the driver who secures the Fastest Lap during the race will be given 1 additional championship point – a good initiative one feels to keep the racing interesting until the end. Team wise Alfa Romeo returns to F1 racing as they replace Sauber in name. Force India has also been changed to Racing Point. On the driver front the youngster to watch this season is the 21-year old Charles Leclerc. A product of Ferrari's driving academy the Monaco native has been entrusted with what many expect to be the fastest car on track. The Tifosi will be chomping at the bit to get behind the youngsters. Then of course we have Pierre Gasly stepping in for the departed Daniel Ricciardo at Red Bull.
WHERE WE'RE AT
The talk around the paddock is that Ferrari have come out of pre-season testing looking flash. The Mercs are also expected to still be right up there. Local Aussie fans will be hoping for the best but the fact is that Ricciardo has traded a pay hike for a drop in fire power underneath him. One of the big questions which we wait to have answered at the Albert Park circuit over the weekend is exactly how feisty his old team Red Bull are going to be. Adrian Horner was pulling all the stops over the last few seasons in trying to close the gap to Mercedes and one hopes it will truly be a three-horse race this year as a competitive Max Verstappen will only increase our viewing pleasure.
WHAT TO EXPECT AT MELBOURNE
Dani Ric will struggle in his first outing for his new team, Renault, who at best will be hoping to mix it mid-pack. Right at the top Leclerc might have all the potential but will have to earn his stripes under Vettel whilst I for one buy into the Ferrari hype. The Mercs might well catch up during the season or have circuits which suit them better but first up I'm expecting Vettel to have some fun at the Park. Vettel and Lewis like duelling for the fastest laps as well and this should be an interesting little side battle throughout the season. With Ferrari expected to be flying, the German is the pick in this market.
BETOLIMP Bets for the Australian Grand Prix:
Seb Vettel to win @ 2.75
Vettel fastest lap @ 3.10