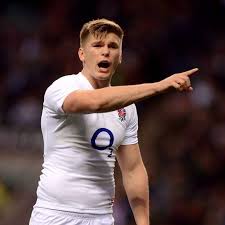 Update: match cancelled and a 0-0 draw has been awarded. England and France are already assured of their places in the Rugby World Cup quarter final's and the outcome of Saturday's clash in Yokohama will decide who tops Pool C
England v France, Saturday 12th October, Yokohama, KO 10:15 (South African time)
Weather Forecast – Yokohama Stadium
Referee: Jaco Peyper
Assistant referees: Nigel Owens, Andrew Brace
TMO: Ben Skeen
Subscribe to our free weekly betting mailer which will be coming out a couple of times a week during RWC and will include our best and value bets.
England
England come into the game at the top of Pool C having won all 3 of their matches so far with a bonus point. They will face either Wales or Australia in the first knockout round and most bookmakers have England trading at 4/1 to win the tournament, 9/4 to reach the final and 4/9 to reach the semi finals.
England clinched a quarter final place with a 39-10 victory over Argentina last time out. They were 13 point favourites with the bookmakers for that game and were 15-3 up at half time with Argentina also down to 14 men. England eventually ran in 6 tries in arguably their best performance of the tournament so far although their task was made easier by that early red card.
England's first 2 matches came against 2 of the outsiders in this pool, Tonga and USA. England started with a 35-3 win over Tonga and followed up with a 45-7 victory over USA. They were 42 point favourites for the Tonga game where numerous handling errors cost punters who took the minus handicap whilst the margin of victory over USA came in pretty much where the betting suggested it would.
France
France also have 3 wins from 3 outings although they are 2 log points behind England and their points for / against tally is +28 compared to England's +99.
A quarter final place was secured with a hard earned 23-21 victory over Tonga last time out. Although France, who were quoted as 25 point favourites to win the game, led 17-0 after 33 minutes it was 17-7 by half time and Tonga kept going to the final hooter.
Les Bleus had started with a crucial 23-21 victory over Argentina, holding on at the death having held a commanding 20-3 lead at one stage. In their second outing they secured a bonus point win over USA, coming out on top 33-9. They led that game 12-6 at half time and the deficit was reduced to 12-9. Les Bleus finished strongly, running in 3 of their total of 5 tries in the last 14 minutes.
At the time of writing France are trading at around 28/1 to win the tournament, 8/1 to reach the final and 7/4 to reach the semi finals.
Les Bleus now bid to tuen around 6 Nations form with England after a heavy defeat at Twickenham earlier this year.
Line Ups
England: tbc
France: tbc
Head to Head
The teams have met 5 times in the RWC finals with England winning 3 to France's 2.
Recent H2H
2019 6N Twickenham England 44–8 France (Tries 6-1 )
2018 6N Paris France 22–16 England (Tries 1-1)
2017 6N Twickenham England 19–16 France (Tries 1-1 )
2016 6N Paris France 21-31 England (Tries 0-3 )
2015 6N Twickenham England 55–35 France (Tries 7-5 )
2014 6N Paris France 26–24 England (Tries 3-2 )
2013 6N Twickenham England 23–13 France (Tries 1-1 )
2012 6N Paris France 22–24 England (Tries 1-3 )
2011 RWC Auckland England 12-19 France (Tries 2-2) (Quarter final)
2011 6N Twickenham England 17–9 France (Tries 1-0 )
Betting - Handicap
England -13.5 points at 9/10
France +13.5 points at 9/10
Betting on the Rugby World Cup? Claim your 1st deposit bonus of up to R2,000 here
Quotes are an average of what was on offer from a selection of bookmakers at the time of writing and are subject to change.
Betting Angle
@brentgraham will deliver his verdict on this game nearer to matchday.
Bet: to follow
Have your own say alongside our global community of rugby punters
Not a member? Register a new forum account here
Subscribe to our Youtube channel free and get notifications of all our live stream betting shows
Subscribe to our free weekly betting mailer which will be coming out a couple of times a week during RWC and will include our best and value bets.