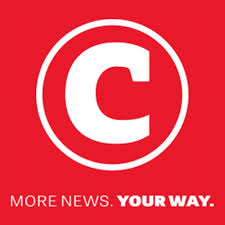 My weekend once again revolved around Rugby betting starting on Friday morning where my Best Bet of the weekend, Force -2.5 points arrived against the Waratahs. I was unable to watch the game but was tracking the scores through one of the betting sites and there are few things more frustrating than seeing betting markets suspend and then waiting to see what if anything had happened.
For long periods it looked as though I was going to get off to a losing start. In the end they won by 4 points and those who had followed the selection in Friday mornings Goodforthegame Newsletter no doubt breathed a sigh of relief.
I dabbled in quite a few games on Saturday with some decent wins and a few losses, but all the while my eye was on the 05:30 kick off on Sunday morning between the Crusaders and the Hurricanes. Being a day game I knew that dew wouldn't be a factor and I took a big bet on Crusaders to score 31 points or more.
After 20 minutes they had yet to open their account and I was seriously beginning to doubt the defending champions. One thing about the Crusaders though is they can hit hard and quick and that is exactly what happened as they had back-to-back tries and in fact raced to 33 points in a 30 minute spell, either side of which they failed to score a point.
I probably should have packed it in then for the weekend, but was nicely up and when Southpaw on the Goodforthegame Forum took Liverpool over 15.5 shots at Fulham I simply had to follow. Liverpool were woeful and by half-time had only 5 shots, none of which were threatening. They were not great in the 2nd half either, but somehow or other we scrambled over the line for a winner with 16 shots exactly. I followed that up with a bet on Manchester City shots against United. They may have lost the game 2-0, but City mustered 23 shots which was more than enough to land my bet and cap what was pretty close to a perfect weekend.
After a disappointing February, March is off to a flier and I can't wait for the weekend with both Super Rugby and Six Nations action to look forward to.
Twitter: @BrentGraham.
This article was written for the CitiGaming supplement of the Citizen Newspaper and was published on the 11 March 2021.
Brent Graham is a blogger on www.goodforthegame.co.za and sends a free weekly e-mail list just CLICK HERE to register