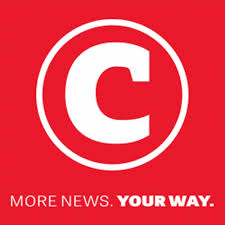 After a poor run of form I decided to do what any true punter would and that of course was to bet myself out of trouble this past weekend.
The action started on Friday night where the Sharks were visiting the Lions in Johannesburg. There had been plenty of rain to the lead up of the game, but conditions had cleared and it appeared as if bookmakers had overreacted to the weather with their total and team points quotes.
Goodforthegame stalwart Hanrick Swart confidently announced that the Sharks points quote of 19.5 was too low. I climbed in with my biggest bet of the year and after a frustrating start where they attacked relentlessly but couldn't score, they finally broke through and before I knew it the bet had arrived and it wasn't even time for the oranges.
As the half-time whistle sounded the heavens opened and with the Sharks leading 25-0 I decided to bet that there would be 50 or less points in the game. As forecast the second-half was a scrappy affair and although there were some late tries it was not enough to derail a perfect beginning to the weekend.
I would love to tell you that things just kept getting better on Saturday, but I had a sizeable loss on the seemingly always disappointing Cheetahs and although I went into Sunday quite well up I took 15/20 the Kings would beat the Dragons. It was an awful match and a bit of a roller coaster affair and with 10 minutes to go the Kings led by 3 points. I decided to take some cover on the Dragons and backed them to win the game. I hadn't considered that they might go for the 3 points to level things up and this they sadly did and the game finished as a draw. This meant I had lost my cover bet and I was also under the impression that I had lost my much bigger pre-match Kings bet.
Logging on to my account Sunday night I was delighted to see I had backed the Kings in a market where the draw wasn't quoted and dead heat rules applied. The net result was still a loss, but a very small one and overall it was a profitable weekend leaving me nicely set up for a tilt at the US Masters which starts on Thursday.
Twitter: @BrentGraham

This article was written for the CitiGaming supplement of the Citizen Newspaper and was published on the 11th of April 2019.
Brent Graham is a blogger on www.goodforthegame.co.za and sends a free weekly e-mail list just CLICK HERE to register