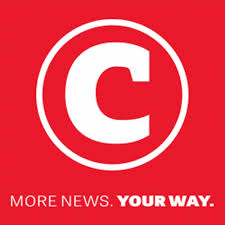 The Ryder Cup is one of my favourite events of the year and win or lose on the betting front I always end up enjoying the drama and tension which accompanies this great tournament.
This past weekend I had the Friday off so there was never any doubt that I was going to spend all day on the couch watching and betting on the golf and as it turned out this tournament will be remembered as a very profitable one. From a long term perspective I liked the Europeans and while only a small bet I got them at 13/10 to win the cup and I then backed Tommy Fleetwood to be the top European at 8/1 and Justin Thomas the top American at 13/2. Just before play got under way I saw another bet which was Thomas to score 3 points or more at 15/10 and I had a sizeable wager on that.
Betting aside I thought the Le Golf National Course in France was absolutely perfect for the Ryder Cup. There was certainly birdies out there but wayward tee shots and approach shots were punished either by heavy rough or water and this clearly suited the Europeans who were less reliant on distance.
At the end of day one my long term bets were looking good and I had also placed a few winning bets in the foursomes and fourball matches. But things were to really hot up on Saturday when I hit a 10/1 multiple and a 3/1 double in the mornings fourballs.
The Saturday afternoons session also delivered profits and more importantly perhaps Justin Thomas scored his 3rd point meaning my biggest bet of the tournament had arrived. Europe were firmly in control heading into the singles matches but as I was not able to watch on Sunday afternoon (due to a water polo braai) I never got too involved with the singles matches themselves. With Spieth getting beaten by Olesen and Thomas edging out Rory Mcilroy my top USA bet arrived and the only let down on the day was Fleetwood failing to become the top European, an honour which went to his regular partner Molinari.
We have to wait two years for the next Ryder Cup in America but perhaps it is the fact that you have a year off between these tournaments that makes this spectacle all the more exciting.
Twitter: @BrentGraham

This article was written for the CitiGaming supplement of the Citizen Newspaper and was published on the 4th of October 2018.
Brent Graham is a blogger on www.goodforthegame.co.za and sends a free weekly e-mail list just CLICK HERE to register