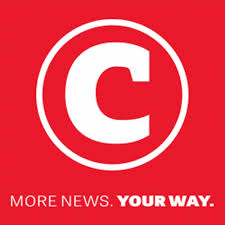 I had a rare Saturday off from school sport this past weekend and my plans were simple, I was going to spend the day on the couch betting on the horses as well as some of the Pro 14 rugby that was on the go.
I don't bet on the horses much these days but given it was a major race meeting, namely the Sun Met, I got involved. Things never went well and my 2 biggest bets being the favorite in the Met "Do It Again" and the favourite in the race after that both got beat after been given what looked to be poor rides by the jockey.
A bet I really liked was in the Cheetahs game where I fancied 56 points or more at 9/10. The fixture against Zebre had been very high scoring the year before and with conditions perfect in Bloemfontein I was confident we would see plenty of tries. I had a reasonable size bet and the points flowed from the start of the game and the result was never really in doubt.
At this point of the afternoon I was slightly down due to my horse racing interests but rugby had pulled me right back to where I could start thinking about a profit. It was then that I had one of those brain explosions that frankly cannot be explained. Having gone over 55.5 points in the Kings v Edinburgh game I was in trouble at half-time but instead of just accepting my fate I decided to have a bet on Edinburgh scoring 23 points or more.
They were on 7 at the break but were dominating all facets of play and had the wind at their back. Instead of betting with my normal stake I came in with a bet 5 times of what I have been playing of late and for that matter 5 times my bet on the Cheetahs game which was well researched. Edinburgh butchered try after try opportunity in the second half and in the end they finished on 21 points leaving me down and almost out. I had lost my discipline and paid the price.
Fiji managed to claw back some funds for me when they won the Hamilton 7's but overall it was a poor weekend and I now need to refocus as we head into the Six Nations and Super Rugby.
Twitter: @BrentGraham

This article was written for the CitiGaming supplement of the Citizen Newspaper and was published on the 31st of January 2019.
Brent Graham is a blogger on www.goodforthegame.co.za and sends a free weekly e-mail list just CLICK HERE to register