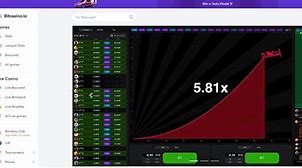 Aviator Review – my shattered nerves!
I have heard people talk about the Aviator game and decided to give it a go. I enjoyed my 1st attempt and I invited Angela my daughter who is reviewing Casino games for GFTG to join me at my 2nd go on Sportingbet We had a good catch up, some laughs and even showed a small profit.
The game itself is great fun but beware it is highly addictive. My strategy is to play low stakes and just do it for entertainment but I am amazed at how tense I get even though I am betting a miniscule fraction of what I do on sport.
Looking at some of the cash outs on the left of the screen there are some people who play with much higher stakes.
I tend to be conservative looking for many small payouts but Angela was a bit more aggressive than me going for the bigger wins. Then again she was playing with my money!
What separates this from the majority of games is that you can follow a strategy and have control as to when you take the profit. I must stress that having a strategy does not guarantee it will be a profitable one.
HOW TO PLAY AVIATOR ON SPORTINGBET
Sign into your Sportingbet Account *

Click on "Aviator" which is on the menu at the top

Scroll to the bottom and hit "Play Now"

Set you stake and go for it – minimum stake is R2, I played R10 and have no idea what the maximum is.
*R2000 Matched 1st Deposit
If you are new to Sportingbet and want to open an account please support Goodforthegame by clicking on this link to get to the registration page. Your 1st deposit will be matched up to a maximum of R2000 and please ensure you read the T&C's.
VERDICT
I enjoy this game and will certainly be back to have a go when I am looking to pass some time. That being said the fact that you have to close your bet out does mean that you have to concentrate harder than other games so it probably won't be my first choice when relaxing at the end of a hard rugby betting weekend.